Manufacturer advantages:
Established factory for 10 years, own factory of 2500 square meters, ERP system management.
The management team has more than 10 years of experience in the module industry.
Industry-leading independent research and development production technology.
Focus on high-end displays such as IN CELL, ON CELL, AMOLED.
Production ability:
Class 10,000 dust-free workshop.
Automatic production equipment.
Cutting POL, sticking POL, COG / FOG, and all-in-one production services.
Suppliers are industry brands and have cooperated for many years.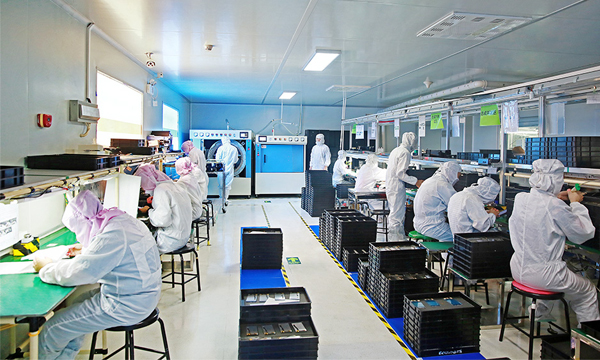 Branded advantages:
Good quality beer in the industry.
Multiple invention patents.
ISO9001: 2015, ISO14001: 2015, OHSAS18001: 2007 certified companies.
National High-Tech Enterprise.
Product advantages:
Focused on the production of three anti-aircraft, police / military, automotive products for 10 years.
Complete reliability test equipment and R & D equipment.
Focus on high-end displays such as IN CELL, ON CELL, AMOLED.
High-quality LCD and IC supplier resources.
Service advantage:
Professional sales team.
Professional R & D technical support.
Professional design of customized solutions.
Professional quality and after-sales team.